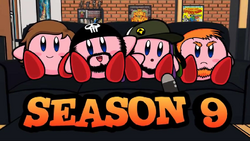 Season 9, which appeared on Machinima and Machinima Respawn from August 17th, 2014 to April 18th, 2015 and featured 16 videos. The season premiere was Xbox Live Indie Games V and the finale was Mortal Kombat X. It featured a new intro video by 2Snacks, which can be seen here.
Pages in category "Season 9"
Ad blocker interference detected!
Wikia is a free-to-use site that makes money from advertising. We have a modified experience for viewers using ad blockers

Wikia is not accessible if you've made further modifications. Remove the custom ad blocker rule(s) and the page will load as expected.