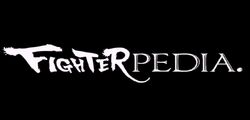 "No one cares about Fighterpedia, not even me."
— Matt

Fighterpedia is a show hosted by Matt and Woolie on the Machinima channel. In this series, they present facts and trivia about fighting games. A spin-off of this show, Scrublords, features Matt and Woolie playing fighting games, not unlike Super Best Friends Brawl, just without Pat.
All episodes can be viewed here.
Episodes
Edit
Ad blocker interference detected!
Wikia is a free-to-use site that makes money from advertising. We have a modified experience for viewers using ad blockers

Wikia is not accessible if you've made further modifications. Remove the custom ad blocker rule(s) and the page will load as expected.