PlatinumGames Inc., or Platinum for short, is a Japanese game developer that is often brought up and praised by the Best Friends Zaibatsu. The studio has been mentioned in the vast majority of videos released after their Metal Gear Rising: Revengeance playthrough, as well as nearly every episode of the Super Best Friendcast.
Description
Edit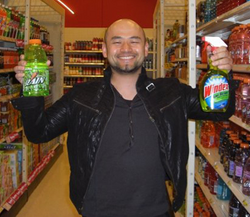 Platinum was initially founded as Seeds, Inc. in 2006 by Shinji Mikami, Atsushi Inaba and Hideki Kamiya, former key members of Capcom's Clover Studio, and still retains many other former members of the studio.
The Best Friends mostly direct their praise towards Hideki Kamiya, the director of the first Devil May Cry and Resident Evil 2, since he has directed the majority of Platinum's works and has a penchant for making the most over-the-top, incredibly awesome (or "hype") shit ever, typically in the character-action genre.
Hype Clover Shit
Edit
Viewtiful Joe (as Team Viewtiful) - 2003, GameCube and PlayStation 2
Ōkami - 2006, PlayStation 2 and Wii
God Hand - 2006, PlayStation 2
Hype Platinum Shit
Edit
Ad blocker interference detected!
Wikia is a free-to-use site that makes money from advertising. We have a modified experience for viewers using ad blockers

Wikia is not accessible if you've made further modifications. Remove the custom ad blocker rule(s) and the page will load as expected.