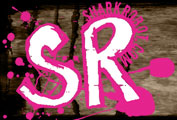 "We specialize in selling awesomeness!"

Shark Robot is a web store that hosts merchandise for a variety of people, including the Best Friends Zaibatsu. They started hosting merchandise for Matt and Pat on August 3, 2013. Their website can be found here.
Ad blocker interference detected!
Wikia is a free-to-use site that makes money from advertising. We have a modified experience for viewers using ad blockers

Wikia is not accessible if you've made further modifications. Remove the custom ad blocker rule(s) and the page will load as expected.