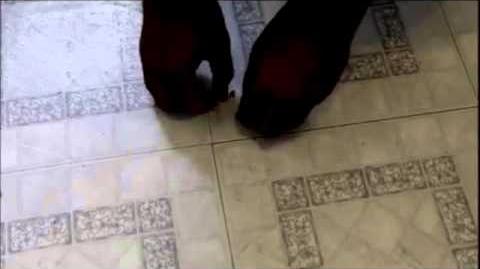 Woolie's Apartment is a running gag which is frequently mentioned whenever a poorly kept room/house is found. It has been used as a further effort to make Woolie look like a slob. In the famous "Training Montage" on Fighterpedia, one can see that the way he eats in private would confirm this.
As of June 2017, Woolie has moved into a much nicer apartment and no longer has garbage and Naruto boxes covering his floors.
In the Super Best Friends Skyrim mod, Matt implies that Woolie's apartment is dark and dank and can verified by asking any of Woolie's ex-girlfriends.
According to Woolie, the worst thing about his apartment is Reddit user Coypop's mom refusing to leave it.
There is allegedly a large box full of Naruto merchandise in Woolie's apartment which, according to him, belongs to his roommate. 
Some fans refer to it as the Pie Swamp of Lies
Ad blocker interference detected!
Wikia is a free-to-use site that makes money from advertising. We have a modified experience for viewers using ad blockers

Wikia is not accessible if you've made further modifications. Remove the custom ad blocker rule(s) and the page will load as expected.